Magnify
TEDxOhioStateUniversity
Client: TEDxOhioStateUniversity
Role: Motion and Visual Designer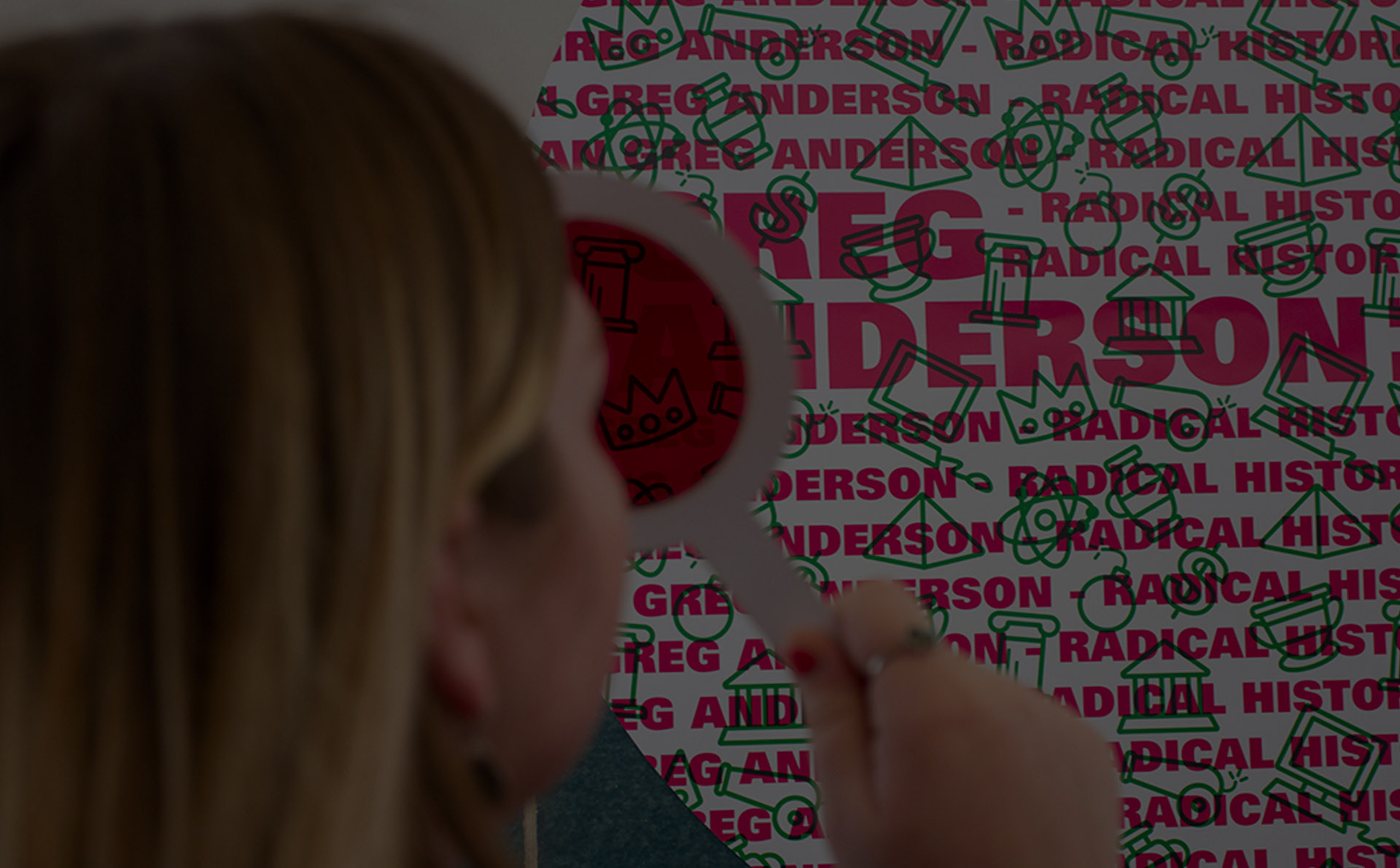 Take a Closer Look
TEDxOhioStateUniversity is an independently student run and organized TEDx group. The design committee's role is to create all of the graphics, motion and visual elements to that support the organization. Collaborating with my fellow designers, I worked with various vendors to create a memorable event that invited our audience to look closer at ideas and the world around them. Our partners at Bartha and Mershon Auditorium helped us bring some of our larger endeavors to life.
The Reveal
Each our main events is based around a theme we reveal at the beginning of the academic year. With 2020's theme being Magnify, I set out to create motion cues that lended themself to the idea of magnification. This was accomplished through both iconography and the act of "zooming-in" itself.
Speaker Headshots
There was also a scheduled reveal for our event's speakers. The promos once again suggested the act of magnification, this time aiming to convey both that and the stylings of the initial theme reveal. Animated and still versions were created to operate across all platforms.
The Stage
I was provided with a concept sketch for an ambitious stage design based around the idea of "magnifying" our speaker's ideas and talk topics. The artwork seen below illustrates a cloud of icons pertaining to the speaker's talk exploding out of their head. Working with our production partner, Bartha, we arrived on a three projector setup that would act as a panoramic display. I was provided with measurements of the stage and projector output and used those to build an ultra wide-screen after effects composition. Shown below is also a preliminary mockup of what the final product would look like and an image illustrating what the three source video streams look like and how they fit together when projected.
---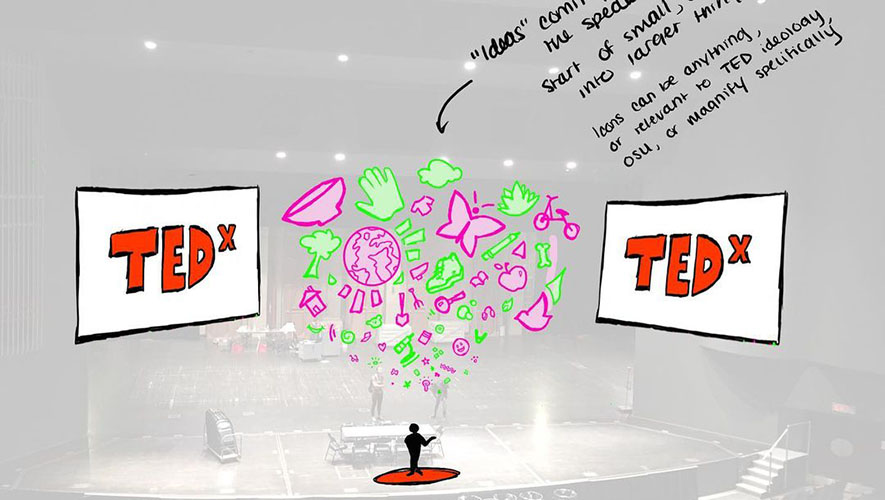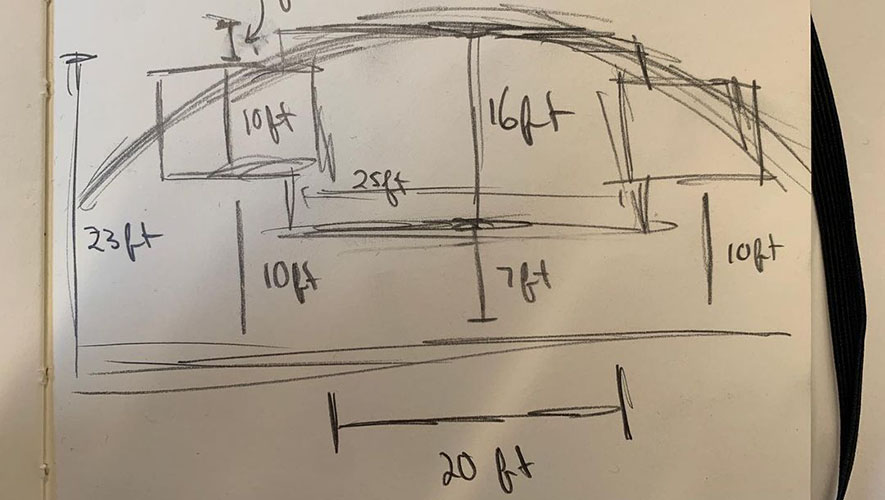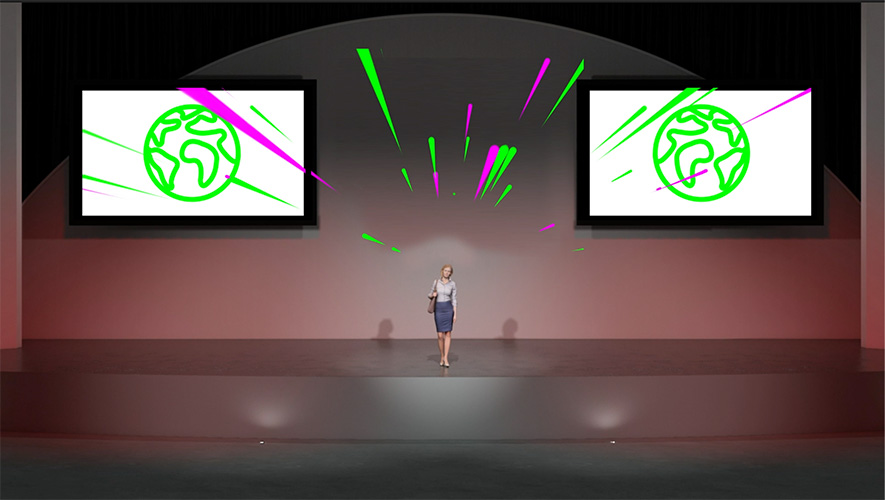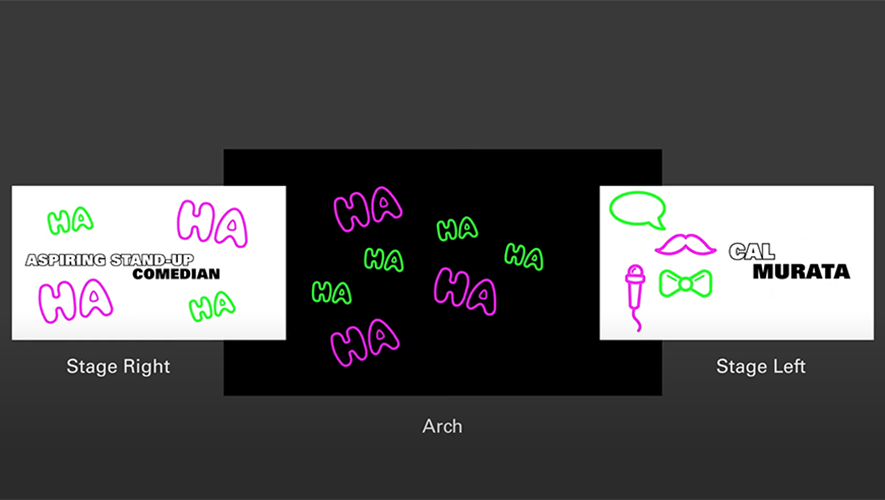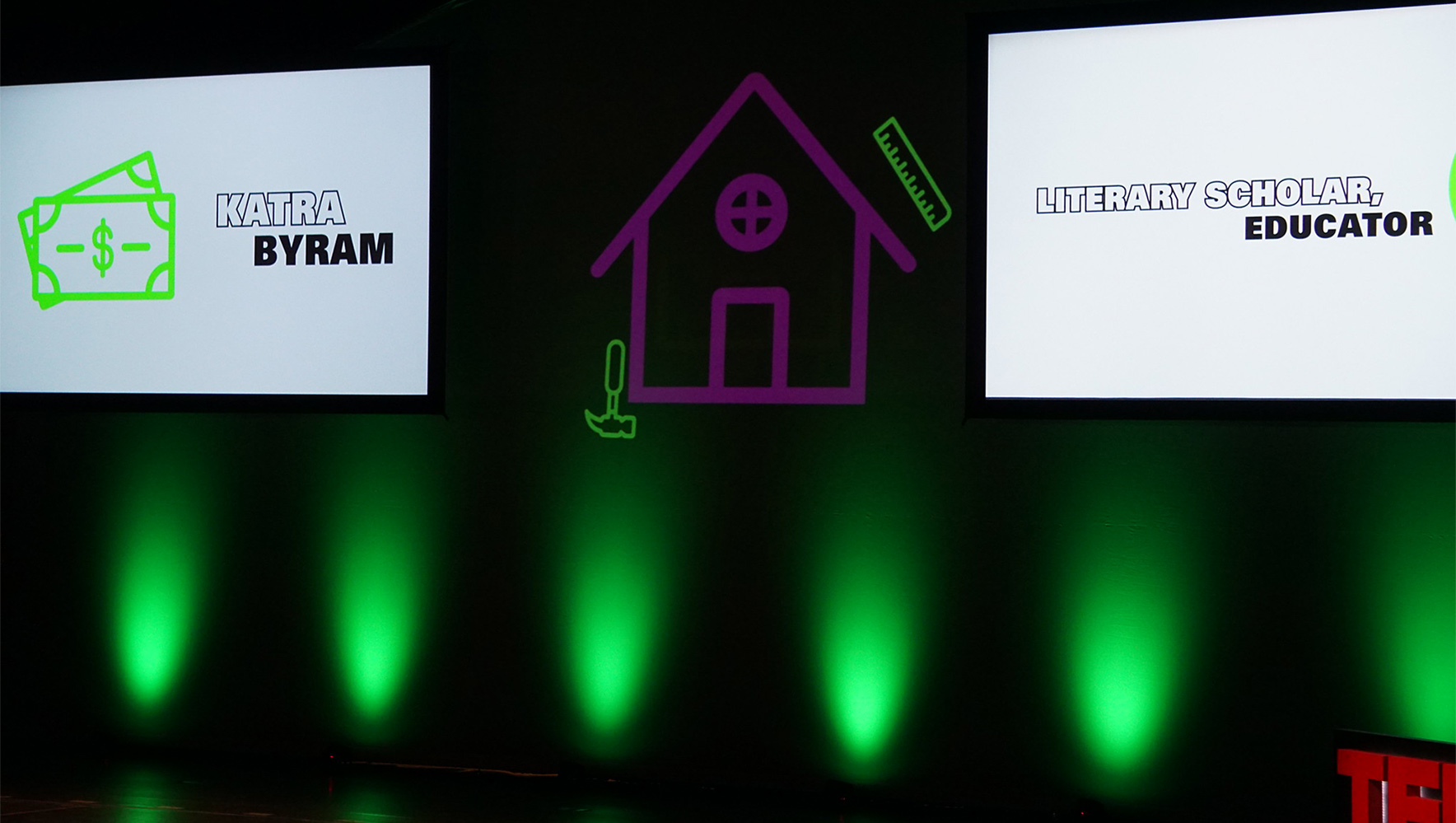 ---
Final Product