Horizons
TEDxOhioStateUniversity
Client: TEDxOhioStateUniversity
Role: Motion and Visual Designer + Director of Design
The Future Awaits
TEDxOhioStateUniversity is an independently student run and organized TEDx group. Horizons marks our organization's 10th annual event. It celebrates the past 9 years, but welcomes the future with open arms. This event took place during the 2020-2021 academic year, during which I was the Director of Design for the group. The idea behind the theme Horizons is to look towards the future and use our shared ideas and experiences to build a better world. This is a concept I personally found extremely necessary during these times of uncertainty.

I had the pleasure of acting as the Director of Design for the organization during the 2020-2021 academic year. Acting as the Creative Director on Horizons, I developed tone and messaging that supported the ideals of looking forward. I used those ideas to guide my designers into developing the brand while also expanding it through my work as our team's lead motion designer.
Theme Teasers
To create anticipation for the announcement of the 2021 event theme, two teasers were created. They hint at the organizations past and also tease the name through visuals.
---
Our First Virtual Event
Our main event is typically a large, day long in-person conference. Due to the current health crisis, we had to get creative with how we went about doing things. Working with my team, I developed the concept for a livestream designed to replicate the live feed we stream of our in-person events. We collaborated with a local studio, KinoPicz American Studio, to film all of our speakers on a green screen. We crafted rigorous health guidelines to ensure as safe a production environment as possible. I determined that a 3-camera setup would be closest to our in-auditorium camera setup and gave us a nice profile, wide, and close-up view of the person speaking. Compositing was done in After Effects with plates of our normal event site, Mershon Auditorium. Concept art done by some of my designers can also be seen below. They were modeled off of the branding we had done at the time and influenced the look of the final content.
In-Person Event Inspiration
Virtual Event Result
Event Opening
---
Audience Engagement Experiences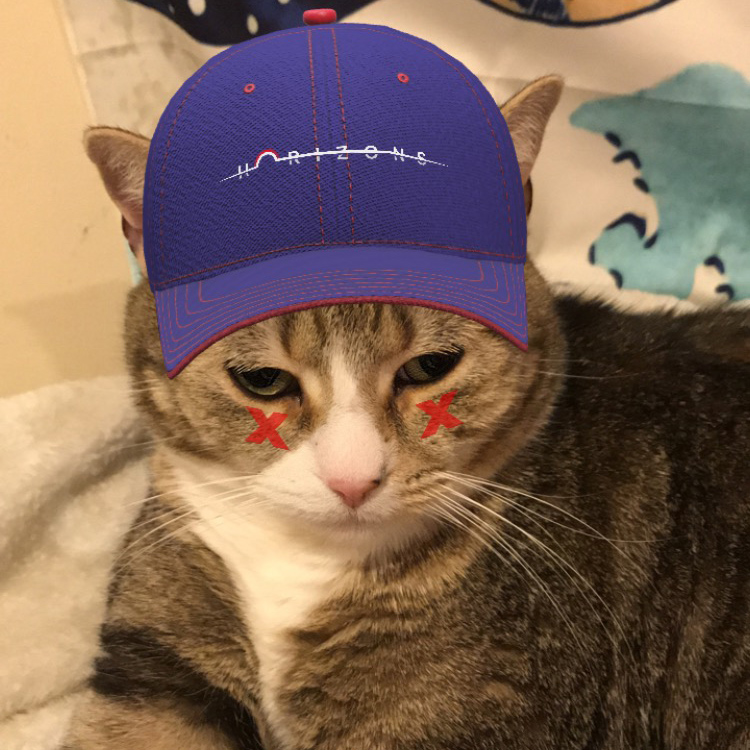 A staple of our in-person event is the audience engagement activities we create for intermission event open. When the design team was tasked with figuring out how to approach something similar in a virtual format, I suggested that we create Augmented Reality experiences for viewers to participate in at home. In my research I found that Snapchat's Lens Studio and Snap AR platform presented the most accessible and intuitive way to go about creating such a solution. I worked with my designers to come up with ideas for what two experiences might look like and they were able to easily build and distribute them through the platform. The first is a simple piece of Augmented branded "swag." The second is based off the space filled with floating speaker icons featured in the event's opening video. The AR version allows users to move their device around them in physical space to find each speaker.
---
Visual Development
Angel Lam Angel's Portfolio
Whitney Baxter Whitney's Portfolio