ConsuME
At a Higher Level
Client: Classwork
Project: Senior Thesis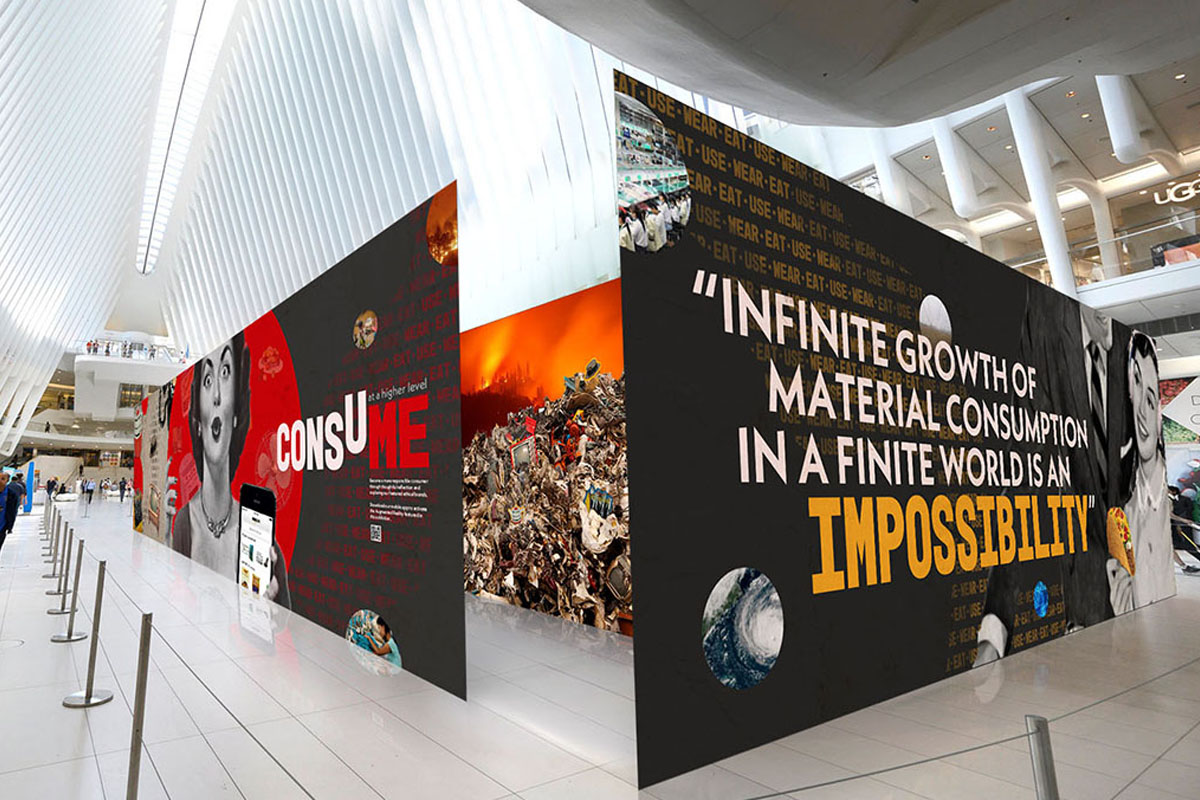 The Goal
Crafting an immersive, pop-up exhibition space in shopping centers that leverages visual and Augmented Reality experiences and environments to inform, inspire, and empower consumers to make more ethical decisions.
---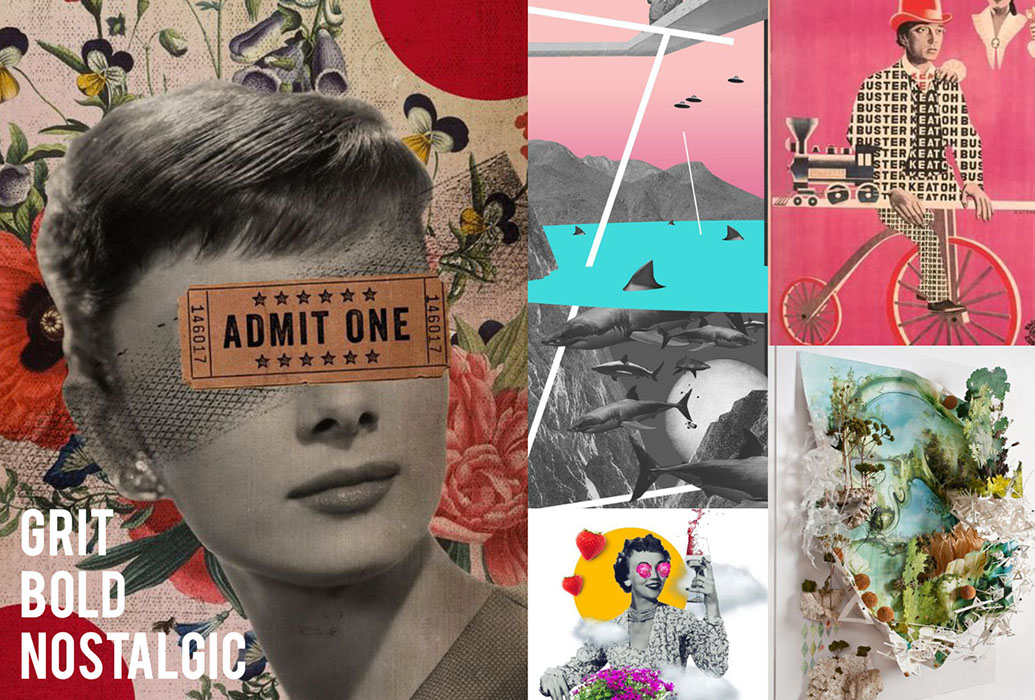 Visual Development
The final look has a sort of grunge/feel of being lived in. It is very collage-like and utilizes a mixed media approach. The source materials have a sense of nostalgia to them, specifically referencing the era in which American consumerism began.
ConsuME Brand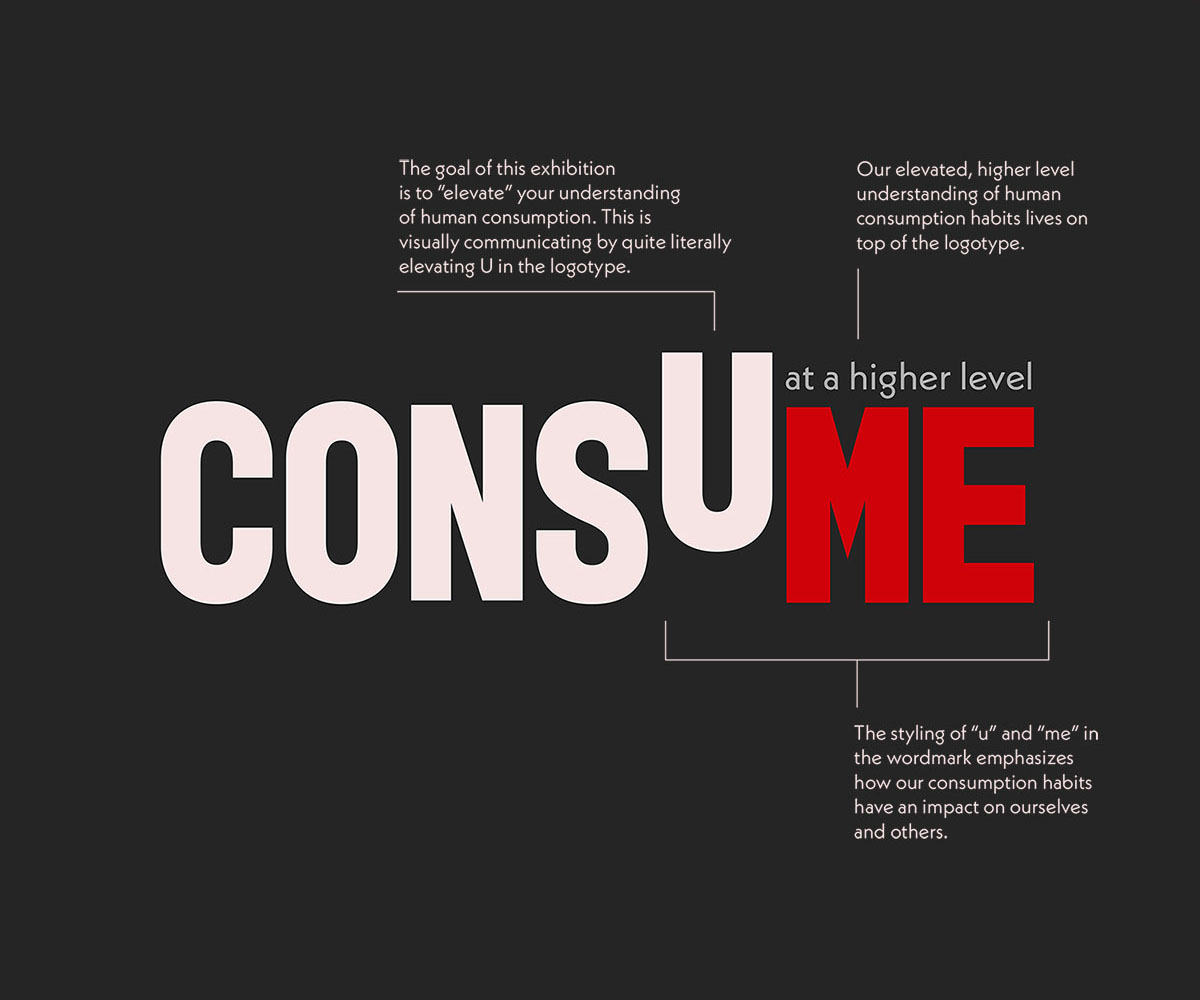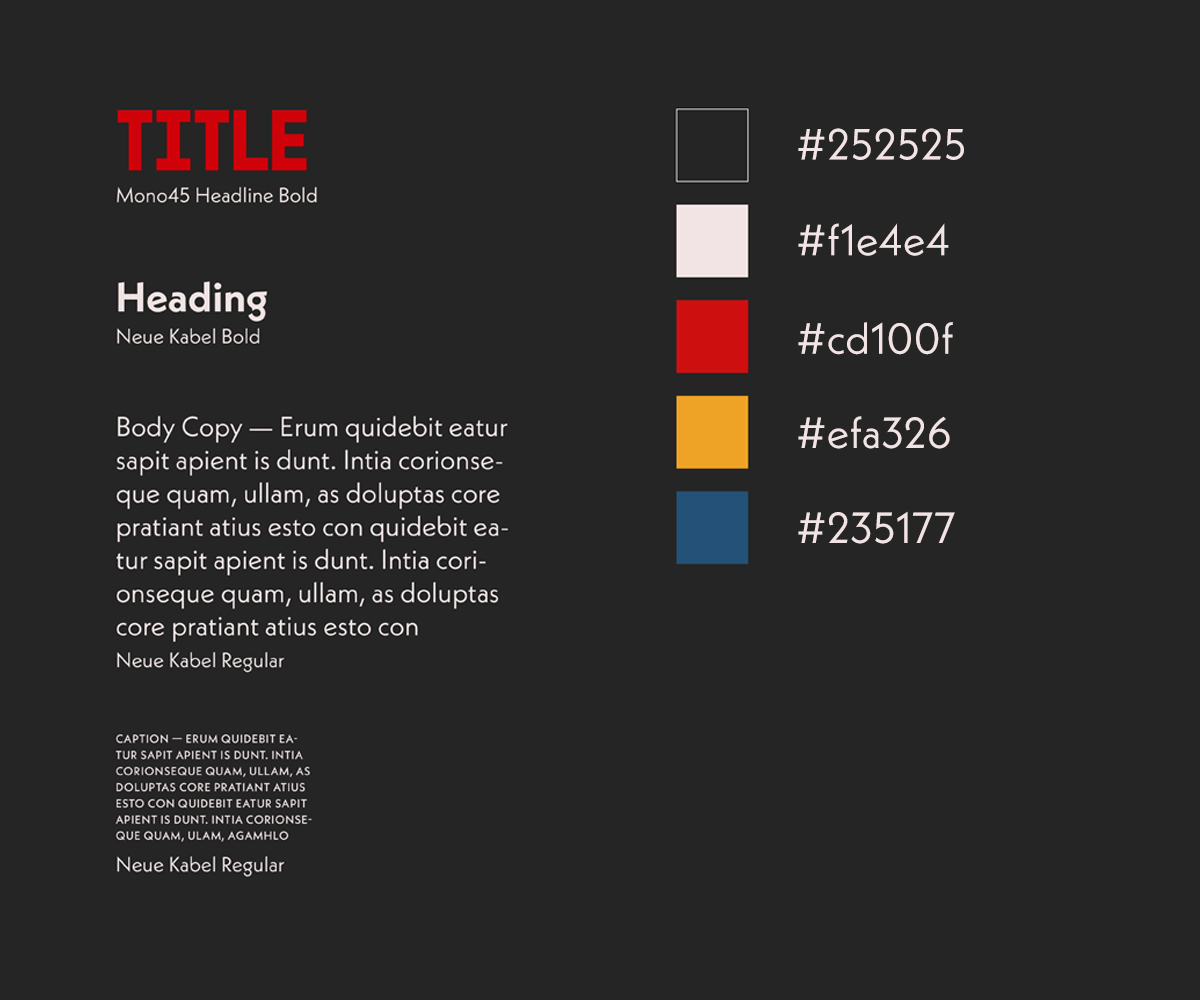 ---
Layout
Sketches illustrating the development of the exhibition. Layout was planned with both the storytelling structure and physical presence in mind.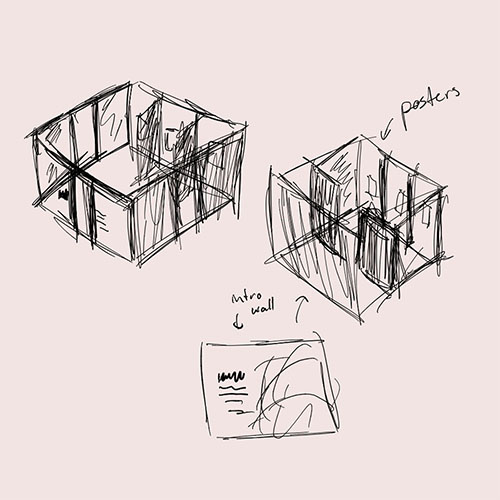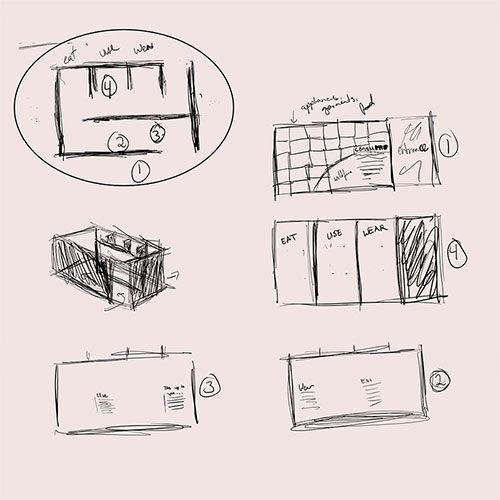 Promotion
Large and small scale prints of the visuals from the exhibition become the marketing materials that appear throughout the venue hosting the experience.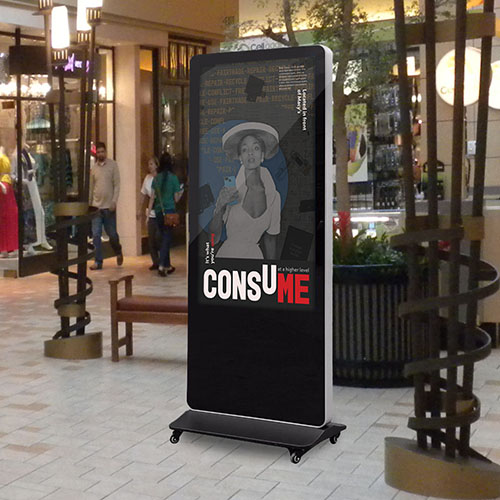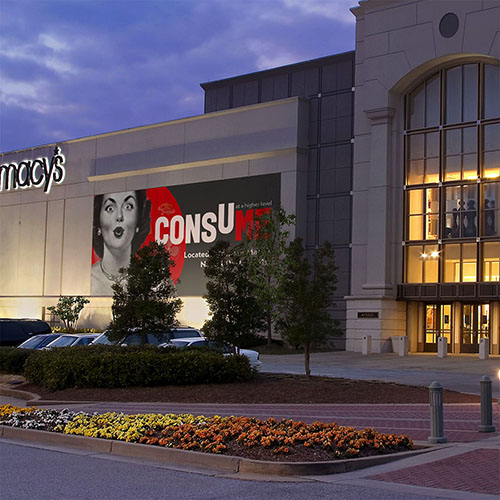 ---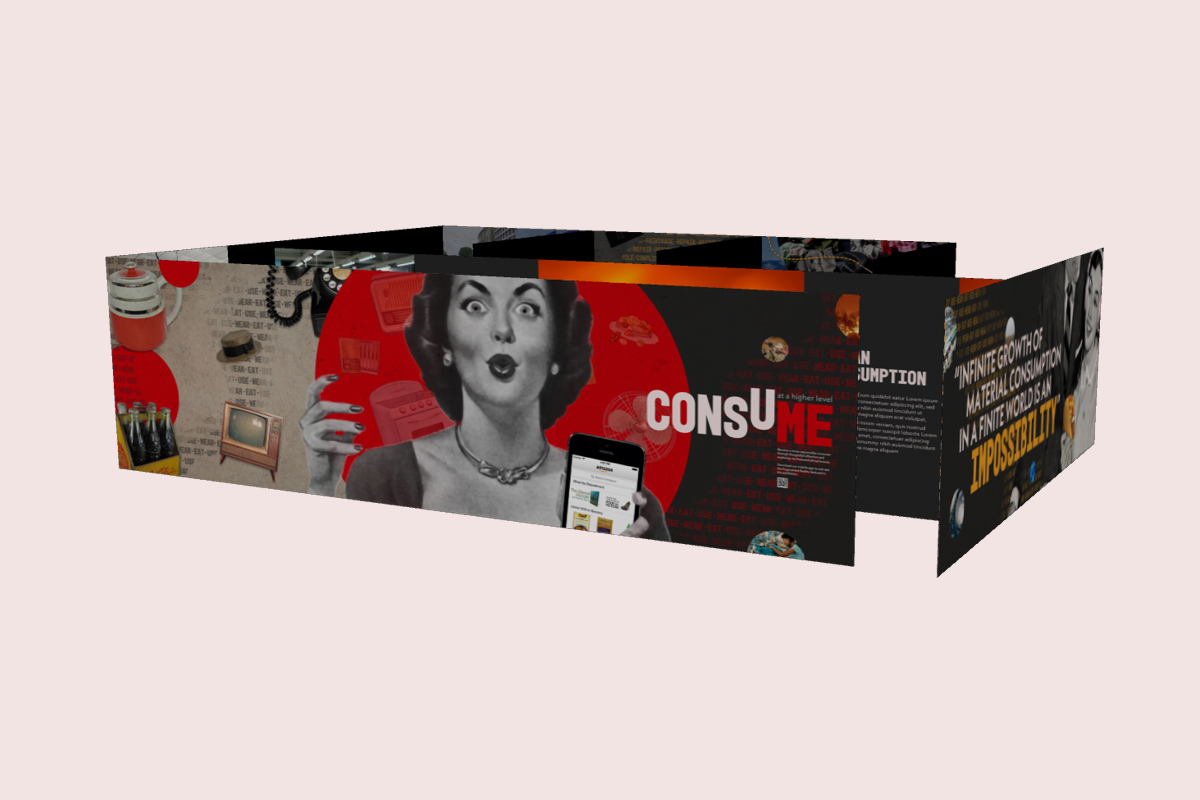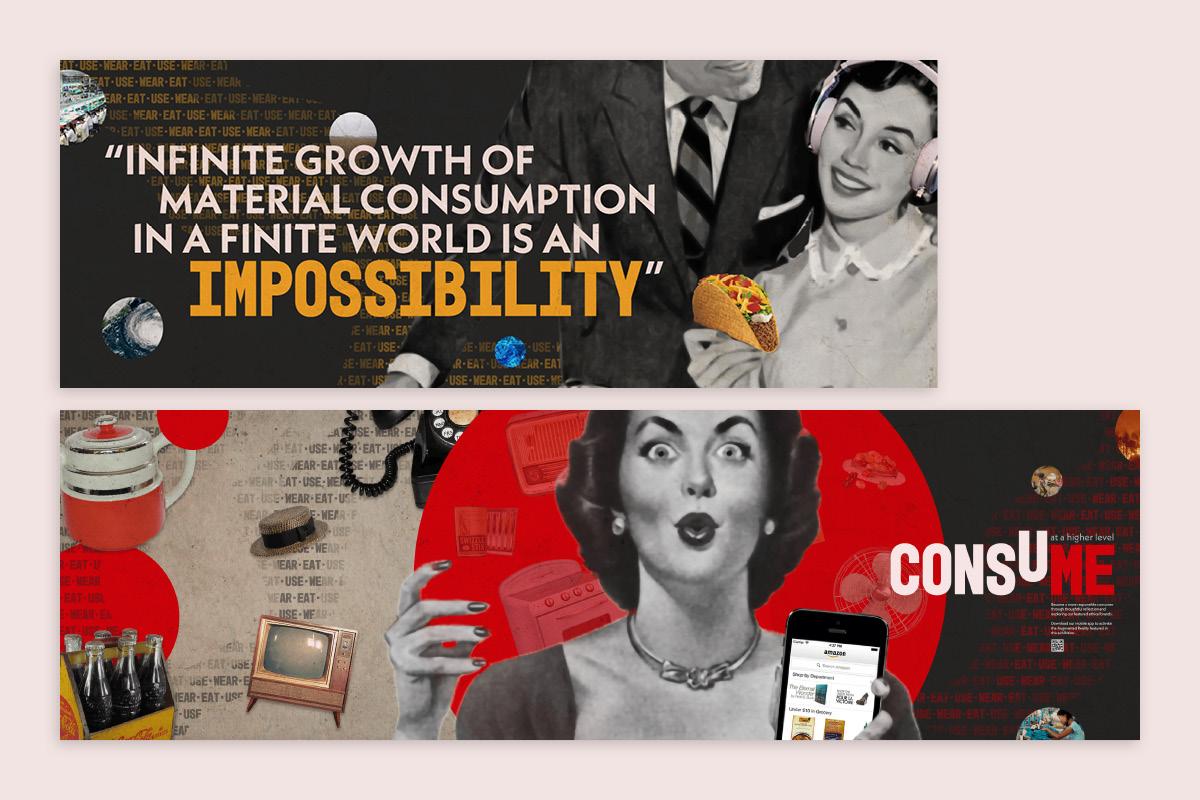 ---
Inside the Exhibit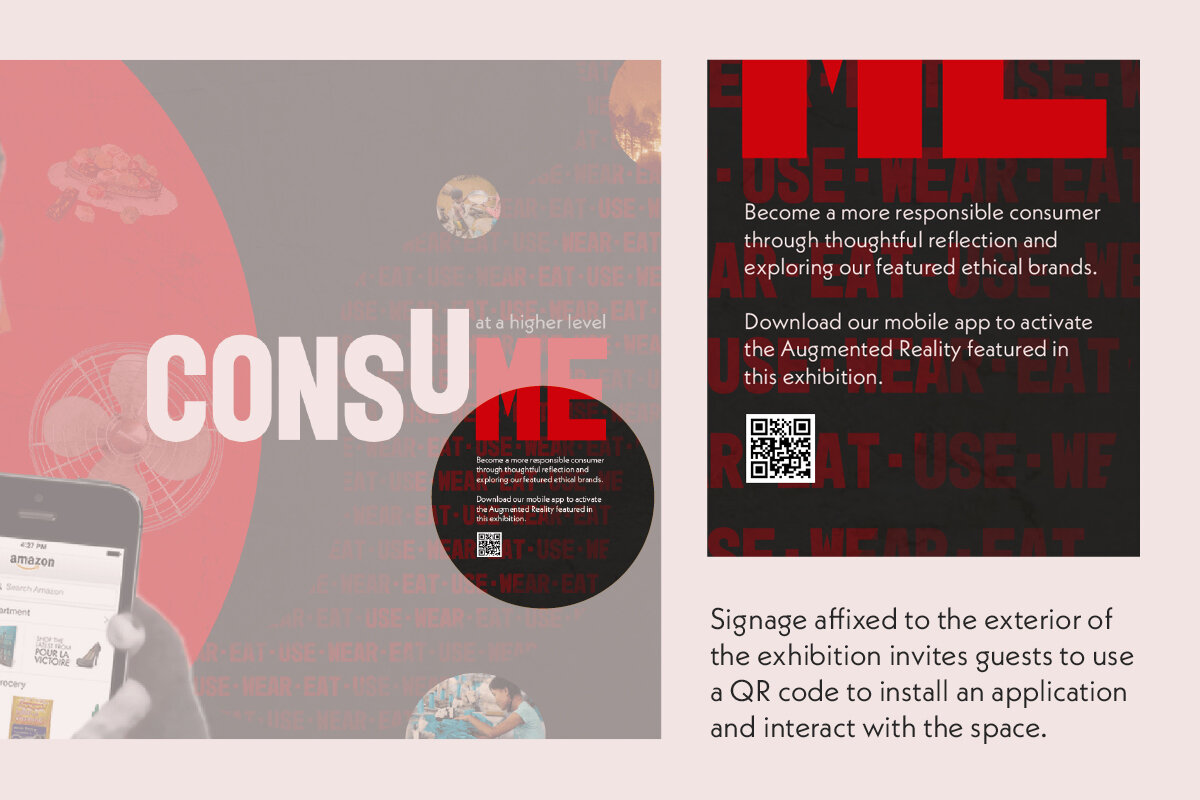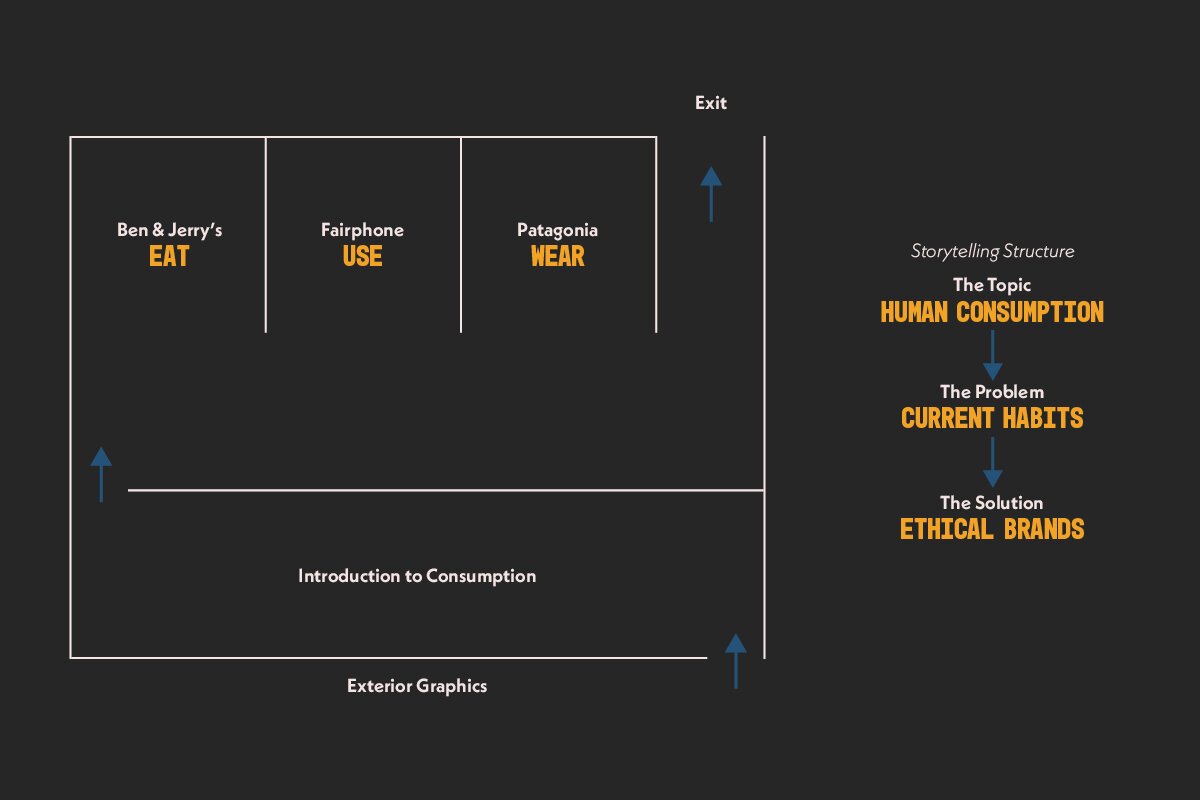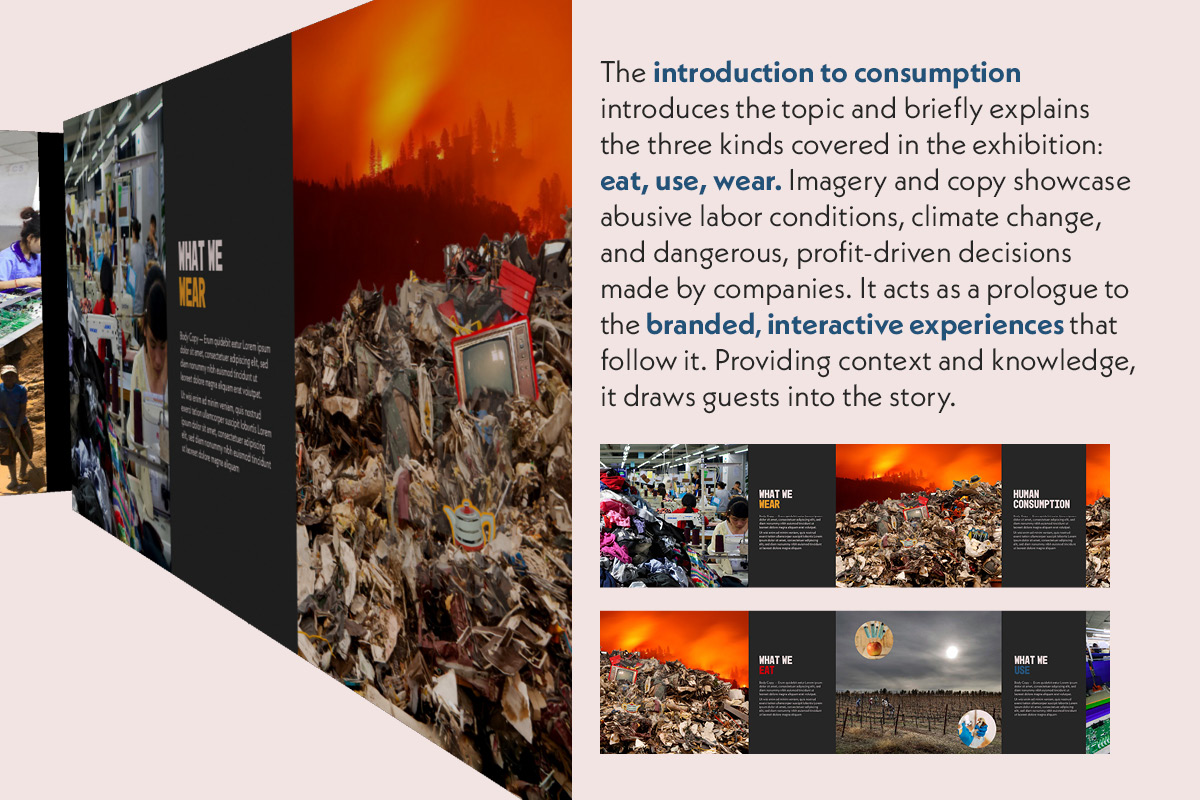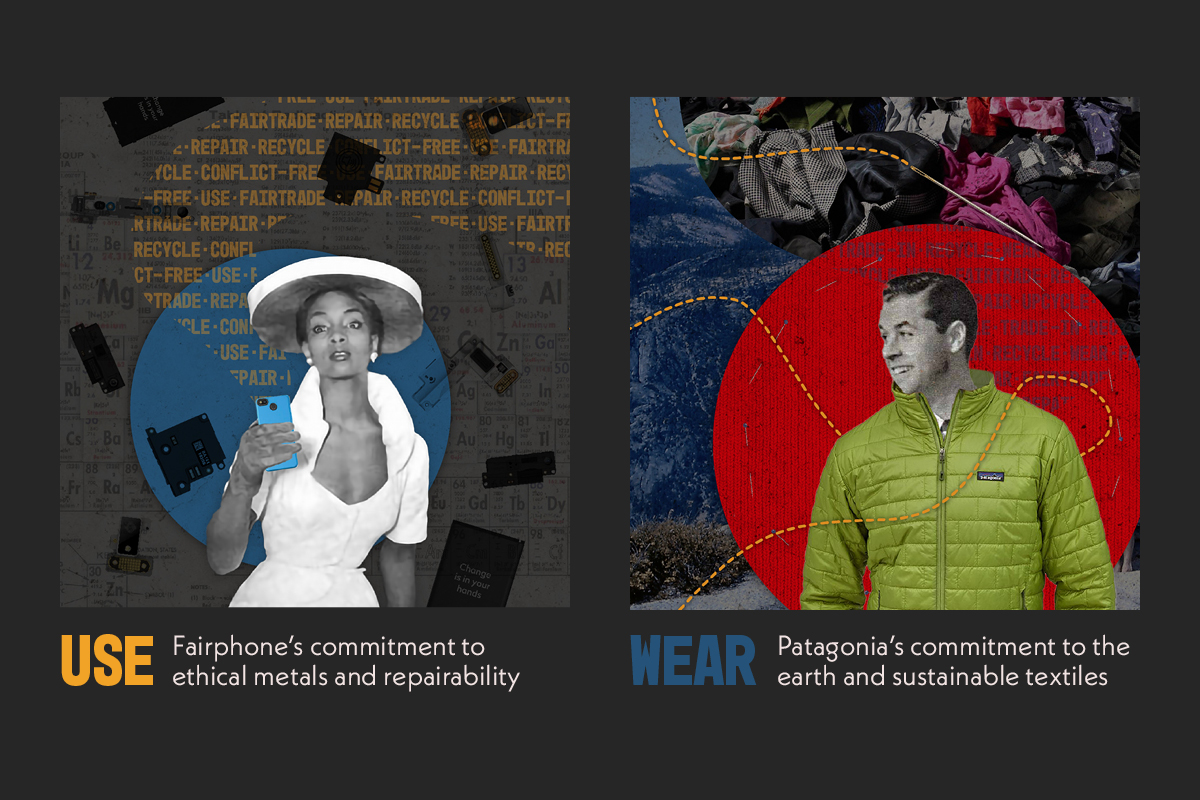 Full Documentation